Who are we?
The Early Years is made up of Reception and Nursery, where children are able to join us from the age of 3.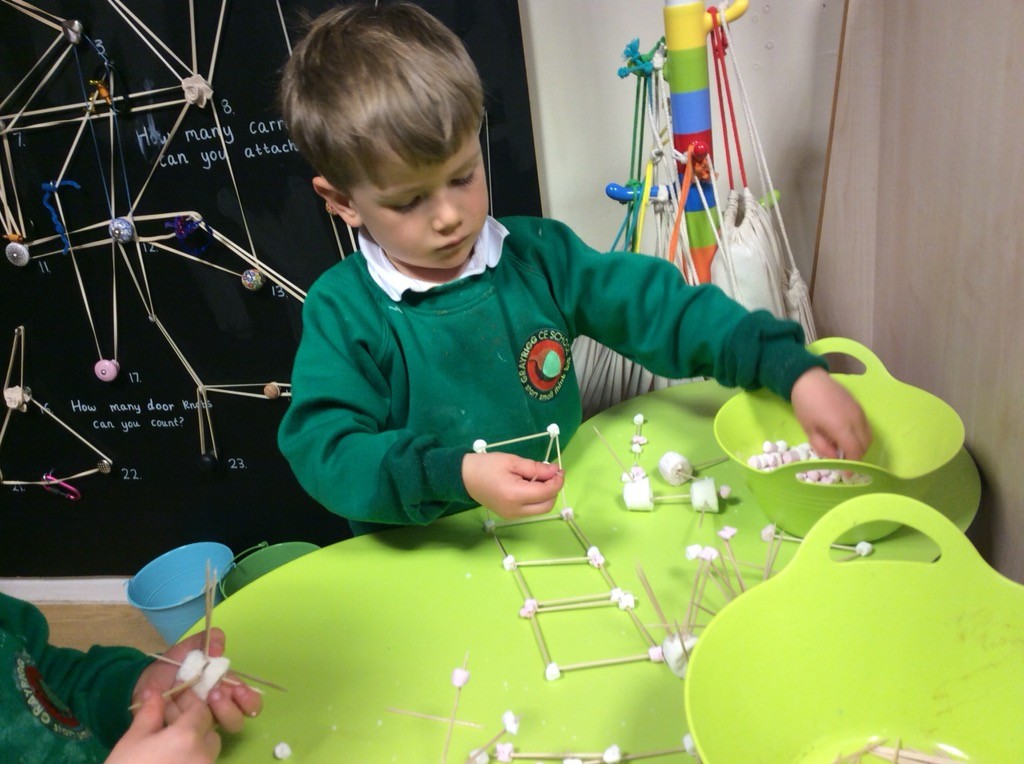 What do we offer?

We are passionate about learning coming from the children, and seizing opportunities. Children do not spend their time sitting at tables working, the environment is developed to learn through play. Every child is a unique person capable of extraordinary things, to this there are no exceptions and it is what we celebrate here at Grayrigg. One of the things that our parents appreciate most is that we celebrate every individual in an inclusive way. Here at Grayrigg we like to see ourselves as one big family, the younger children get the opportunity to work and play alongside other children in the school, the Oaks class help the children at lunch times and play times. So not only do the children get individualised learning in an engaging environment, they also get a whole new set of big brothers and sisters. The older children are a wonderful set of role models and always love to help.
Reception: As children start school for the first time we feel it is important to let them relax into it and become more independent, alongside learning phonics and maths. Both of these are done daily through active experiences. On a Friday, the children will also get the opportunity to do a big writing and drawing session, this is done on a large scale where the children can lie on their tummies and with big sheets of paper. This encourages them to make marks and begin writing words and sentences to match what they have done. In addition, in January they are introduced to weekly challenges, the children generally complete 3 a week at some point in their free play time and the challenges can range from anything such as writing letters to fairies, completing a game on the computer or creating a home for an animal using any resources they want. We introduce these to encourage the children to challenge themselves individually and to develop independence in their learning ready for moving up the school.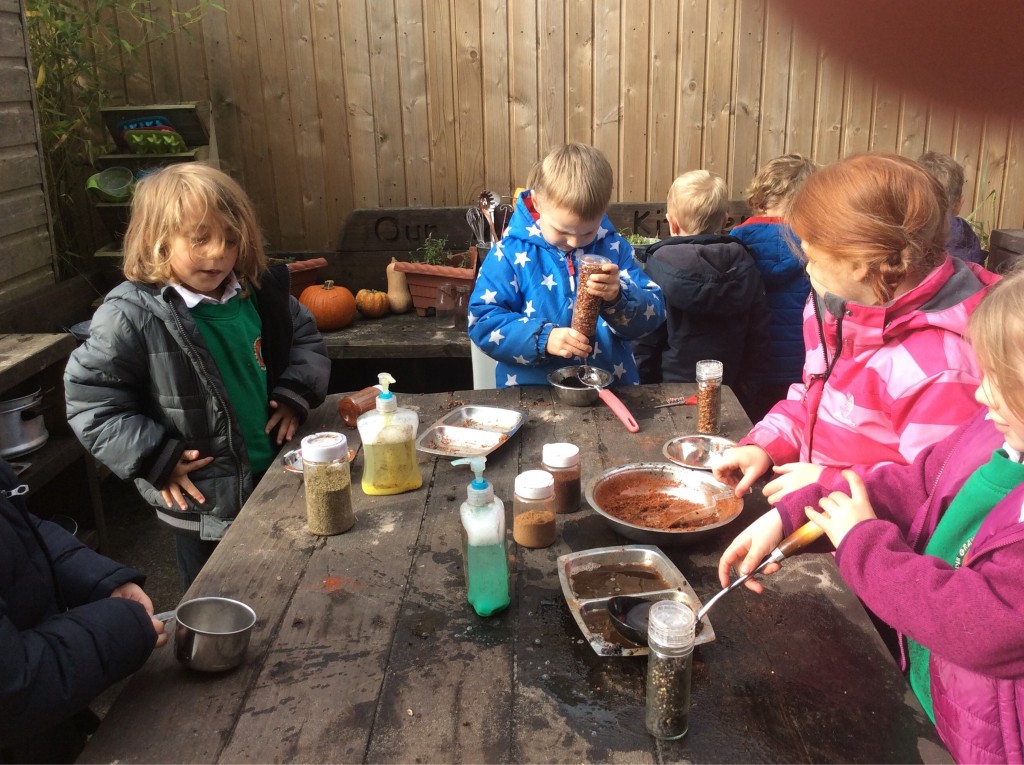 The Environment

Outside: If you know our school, I'm sure you will have heard about our stunning outdoor development. We discovered the company COOL CANVAS, through leading EYFS expert Alistair Bryce-Clegg. The development has proved to be everything we dreamed of. A limitless play environment, with texture kitchen, workshop, climb in sand pit, log pile (climbing structure), water wall play and pulley. The children have continuous access to the outdoors where everything is open ended so children never get bored. The best way to share this with you is through pictures so do have a look at our image gallery, facebook and twitter pages to see some of the things we get up to.
In addition to the outdoor play environment, the school also benefits from spacious grounds with a playground and field which are used regularly for learning. In fact, most of the children in the school have learnt to ride their bikes on the large flat school playground. The sloped field offers great opportunities including old favourites such as sledging and rolling down the hill. With the added development at the top of the field of a woodland area the children also get to experience nature hands on and have weekly forest school sessions. Please see the forest school page for more details.
Inside: Our environment is set up for learning through play with continuous access to the outdoor classroom. We have non slip, wood effect floors to ensure learning is not limited by the environment - there are no cries of "don't spill that on the floor". Instead of a carpet area there are various textures of rugs which can be moved to different areas of the room, depending on what is happening. An open floor space can be used to extend any of the areas of provision but most often leads to a world of imagination where anything is possible with the de-constructed role play. The creative area has open access to cutting, sticking, and painting. Indoor water works on different levels along with sand. Children have access to resources which they can access independently. The core aim of our environment is to create "limitless" play opportunities, within all the areas of play and learning you would expect to see in an early years setting.
Funky fingers and dough gym: Through daily dough gym and funky fingers work, children develop not only independence, but also develop the muscles in their arms, hands, and fingers that later feed into making writing easier and more comfortable. I'm sure you can all relate to that moment when your hand or wrist aches from writing. Children in our class start the day with funky fingers or dough gym:
"Dough Gym is a daily physical intervention that combines the use of large pieces of dough with a series of hand and finger exercises. These strengthen and develop children's fine and gross motor dexterity, hand/eye coordination, proprioception, balance, low load control, grip and self-esteem!" Alistair Bryce-Clegg
Basically, it's about developing their writing muscles - in particular the gross motor skills. Once they are ready they move onto funky fingers which focuses more on their hands, fingers and grip. This important step before handwriting ensures they have a comfortable and relaxed grip and sets them up for writing. When ready they may move onto pencil work during these short early morning sessions.
Helicopter stories: Each week we partake in helicopter stories, this is where the children write their own stories. These are scribed by an adult before all the children help to bring their stories to life by acting them out:
"Helicopter stories is tried, tested and proven to have a significant impact on children's literacy and communication skills, their confidence and social and emotional development." Trisha Lee
We welcome nursery children from the age of 3 years - further details on bookings can be found on our admissions page. To arrange a visit please contact the school office.