KS1
Engaging with children and inspiring them to learn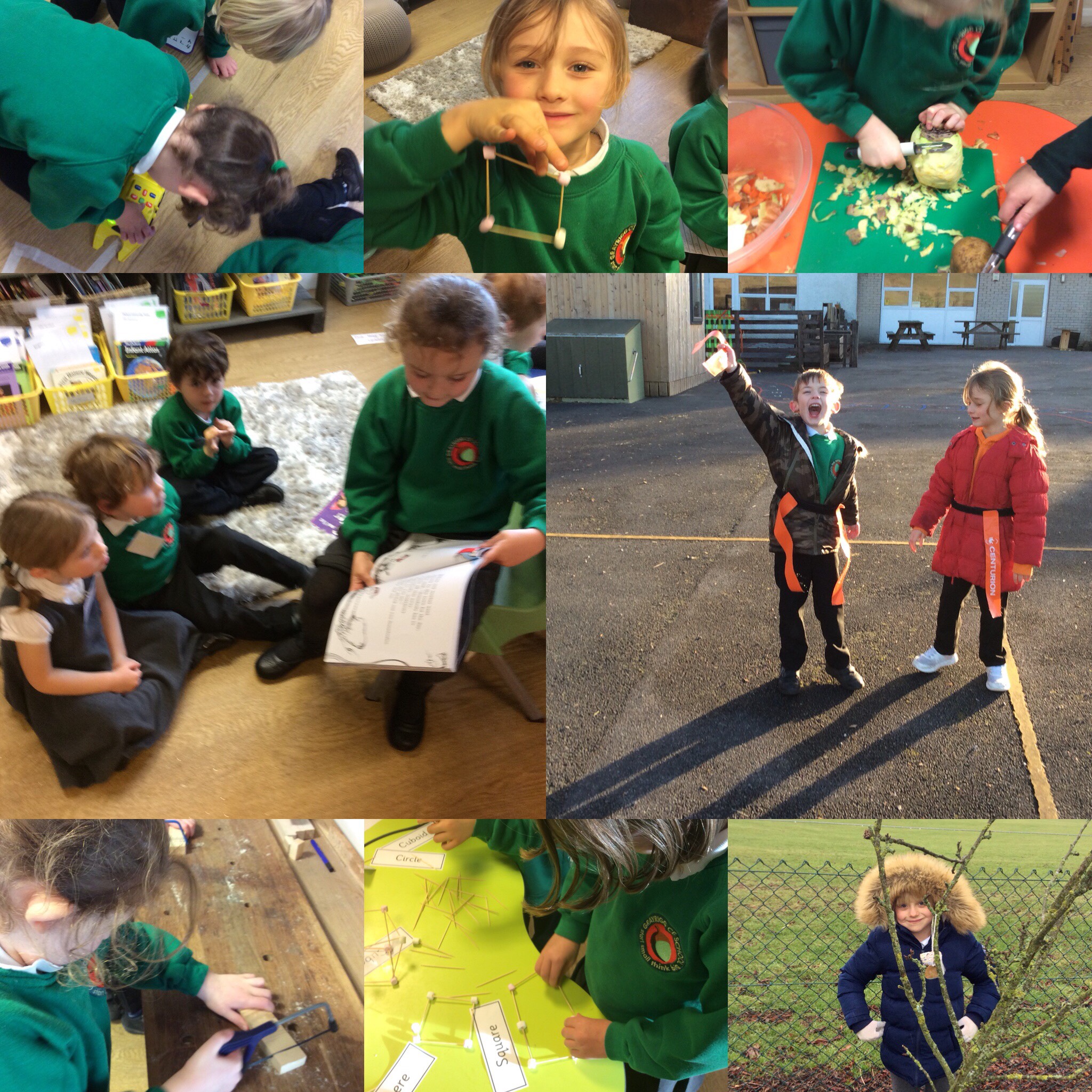 Who are we?
Key stage 1 are children in years 1 and 2. Every child is valued as an individual and challenged to achieve their own potential.
In KS1 the values are:
Year 1 – Forgiveness – To always say sorry if we break the friendship rules (on purpose or accidentally) and to always forgive if someone says they are sorry.
Year 2 – Trust and Honesty – To always tell the truth and be honest. To never ask or expect someone to lie for us.
The children are very proud of their values and they are part of everything they do and believe in. We expect and encourage the children to play their part by having a positive attitude to their work, play and friends.
Our Aim:
We strive to create an environment where children, staff and everyone connected with school feels valued for their uniqueness and special gifts. We want all our children to leave school with happy memories of their time at Grayrigg. No child is invisible; we treasure and nurture each child as they reach milestones in their learning. As the children move from the excitement and independence of the Tiny Acorns, we aim to we support children as they develop their understanding of the "wobble". Understanding the "wobble" is understanding that learning is often challenging but that it is OK to feel that challenge and keep working through it. We aim to support them to keep going through the wobble. We also aim to support them to recognise when they are not feeling challenged enough and to seek challenge in their independent learning. For more about wobbling read our head teacher's blog here.
What we do:
We're really excited to be developing our curriculum for KS1 this year. In the past, we feel that we haven't always built on the independence developed in the early years but this year we're incredibly excited to fully immerse the children in child led and challenge based learning. Children will cover the National Curriculum but will take responsibility for ensuring they complete their challenges. Children in KS1 also access open ended resources in the afternoons to build on their experiences in the early years.
An example of challenge based learning in science: We are studying materials and their properties. One of our challenges is to make an Umbrella (perfect for the Cumbrian weather). Within the class their are lots of different resources and scrap materials from our local scrap store. The children are not given a specific set of materials to make the umbrella.
First, they have to work out what will work - which involves working out how to test both the strength of the materials available and how waterproof they are.
After testing the materials, they will need to plan and design their umbrella.
Next, they need to make it and keep testing it, questioning their own creations as they go.
Once they are happy with their completed product, we can test them as a class; comparing, evaluating and discussing whose worked best, considering how they can improve their own product.
Of course, as with many tasks, it is open ended and children can then continue to improve and test their umbrella (although they will have to complete their other curriculum challenges too).
An example for History challenges, will involve researching famous people: within the class we have a research area where children are provided with a range of books, i-pads and other resources to find out about a specific topic. They will be challenged to collaborate and research a famous person of their choice, adding to a class book where learning can be shared. One thing that often impresses parents, is when their child comes home with lots of interesting facts about a specific person or event from history - I remember thinking I was a wonderful teacher, early in my career, when parents came to tell me their child had told them when and where the great fire of London started and ended, how many people died and how they stopped it. History is important, we learn from it, it teaches children that they can change the world - however, not all children will be inspired by the same event or person. We want to inspire children to be interested and inspired by what has happened, to be interested in how history has impacted on the way we live today - by giving them some autonomy over who they learn about or what they learn about, within a safe and structured format, we want to inspire their curiosity to find out more beyond the classroom.
In Art and Design Technology, the challenges will work by allowing the children time to try out skills, before applying them to their design and make or art projects.
There will also be
Physical challenges to promote fitness
Outdoor challenges and provision to ensure children spend time outside every afternoon
Presentation challenges
Geography challenges will alternate half termly with History challenges
Computing challenges where a small group will be trained up to teach a skill, then explain it to the next group, who will then do the same with the next group - for computing this works well with the cycle - start with a demonstration, have a go yourself, then explain to someone else without actually touching the technology - it's actually harder than you think.
Please follow us on social media to see how this develops.
In addition to challenge based learning, children will be taught discrete lessons in RE, PE, music and their weekly afternoon in the natural classroom for forest schools.